So you're a family man or woman and you need to find the best Life Insurance for your family. First and foremost — great decision on your path. You're a forward thinking Nigerian who is thoughtful and strategic towards their family's bright future.
Point to note, the best family Life Insurance to take first and foremost depends on the size of your family. Are you a family of 7, 3 or 18? What's the stage of your family like at the moment? Are your kids just about to head off to College? Are you about to build your own house? Finally, what is your long term objective?
You need to take all this into account before making a choice. When in doubt, your Insurance agent can be of great help in putting you through.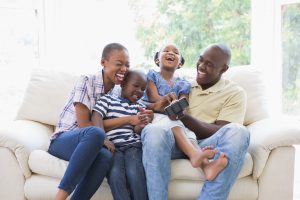 There are broadly two choices to make when searching for the best Life Insurance for your family:
Permanent Life Insurance or
Term Life Insurance
Term Life Insurance covers you for an agreed duration of time while Permanent pretty much covers you till you die then pays you death benefits.
As a family looking to purchase Life Insurance, the best plan that will suit you is to opt for a Permanent plan.
Types of Permanent Life Insurance plans
There are 3 main types to this policy namely:
Whole Life Insurance:
This version includes a death benefit and savings that increase as the Nigerian Insurance company pays dividends into the account.
Universal Life Insurance:
Universal here implies a flexible plan that allows you the luxury of changing key aspects of your plan like your death benefit, savings, and premiums as the need arises. This happens to be very valuable considering the fact that sometimes, life doesn't go as planned.
Variable Life Insurance:
Here, you can decide to allocate a portion of your premium to other investment vehicles. If you're the type (like me) who doesn't like to put all their eggs in one basket, this might be for you.
As I mentioned earlier in this article, choosing which is best for your household totally depends on assessing your needs now and in the future.
But what about Life Insurance for the kids?
Is it still necessary to get a separate plan for your kids? Truth is, if you have ever considered setting some cash aside for the kids' education, this game plan should totally interest you.
Types of child Life Insurance
Child Term Life Insurance:
This one will give your child only a death benefit but it can also be converted into a permanent policy as time goes on.
Child Whole or Universal Life:
Just like the definition of these terms while we discussed which Family Life Insurance plan was better, this plan for your child will pay a death benefit as well as a savings account the child can use later in life.
The Bottomline
Most families think Life insurance is too expensive and that's why they don't have it but in reality, it isn't. When in doubt, consult your independent Insurance agent to get more insight and advice.
How do I get Insurance for me and my family?
Simply click here to get it now.